Jeff has toured all over the world as a professional musician.

He is the author of the Hal Leonard music theory book:

MODALOGY
scales, modes & chords: the primordial
building blocks of music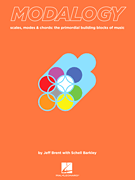 and the Bass Fingering book: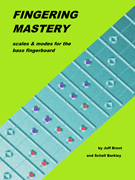 FINGERING MASTERY
Scales & Modes for the
Bass Fingerboard
Bass playing - the logical easy way.
For all bassists. 88 pages / Full-color
(both w/ S.Barkley)

He is a credited contributor to the best-selling jazz theory book
JAZZOLOGY
The Encyclopedia of Jazz Theory
for All Musicians
(Rawlins/Bahha)
Jeff knows how to play bass and will show you the tricks of the pros!